Historic Town of Fairfield
Fairfield Alabama, founded in 1910, is located southwest of Birmingham in Jefferson County. The city was a planned company town, founded by United States Steel (U.S. Steel), which had purchased the Tennessee Coal, Iron and Railroad Company (TCI) in 1907. The town initially was named Corey, after U.S. Steel president William E. Corey.
It was organized and built by Birmingham developer Robert Jemison Jr., who formed the Corey Land Company in 1909 for those purposes, hiring Boston landscape developer George H. Miller to design the space.
U.S. Steel officials decided to rename the town Fairfield in 1913 after the Connecticut hometown of another U.S. Steel executive, James A. Farrell. It was incorporated on January 1, 1919. The Corey Land Company also became known as the Fairfield Land Company and continued to develop the town.
A city hall was constructed in 1945 with Works Progress Administration funds, and the town's population would continue to expand into the 1950s. As the steel industry began to decline, with plant closures, production slowdowns, and stoppages over the following decades, Fairfield's population fell as well. Construction of Interstates 20 and 59 in the 1960s and 1970s required the demolition of the northern edge of Fairfield's residential section closest to the steel plant.
Fairfield, however, still retains some of its industrial roots. Hanna Steel Corporation built a manufacturing facility in 1983, and Fairfield Works remains in operation, producing raw steel and manufacturing tubular steel products. It is one of the largest remaining steel operations in the South.
According to 2018 Census estimates, Fairfield recorded a population of 10,622.
Public education in Fairfield is administered by the Fairfield City School District. It oversees three K-5 elementary schools, one 6-8 middle school, a 9-12 preparatory high school, a 10-12 grade vocational school, and a K-12 alternative school. In addition, several private religious-based institutions collectively serve nearly 350 students. The historically black Miles College and Miles Law School are located in Fairfield.
Fairfield City Park features athletic fields and tennis courts, and the city oversees a community center. On the National Register of Historic Places are the Flintridge Building (1951), a former headquarters of TCI; the Miles Memorial College Historic District; and Parham Apothecary Building (ca. 1925). Fairfield's proximity to Birmingham also provides numerous diversions for residents.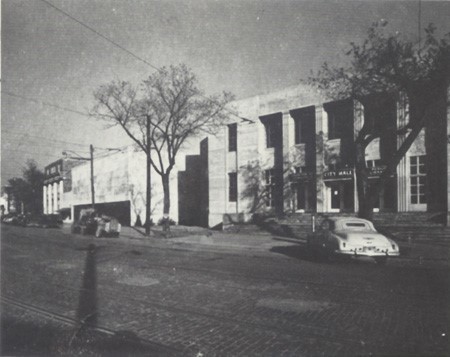 City Hall 1950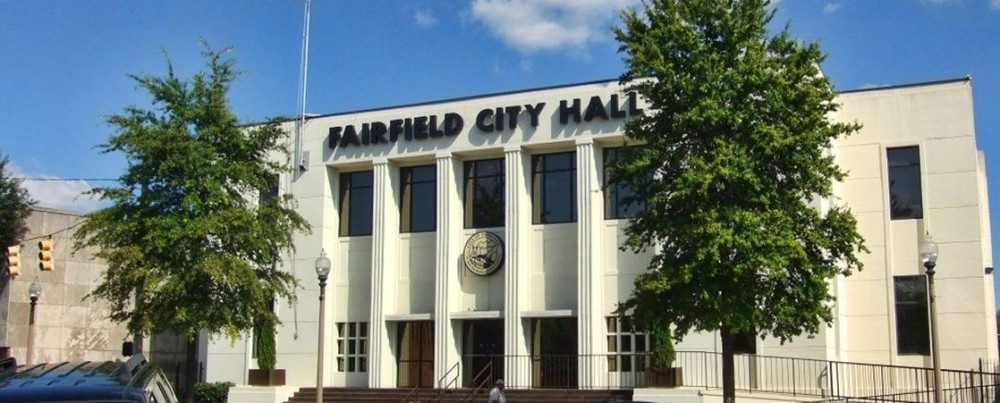 City Hall Present